About Us
Our founders are ecommerce professionals and have held senior level HR and Finance positions in SME and FTSE listed technology companies. Delivering results through talent matching within disruptive start-ups and established financial and iGaming companies has been the focus of Elite for over a decade. A combined 30 years of expertise which is exclusively focussed within technology driven sectors has made us trusted recruitment partners to leading companies in the FinTech and iGaming space.

Simply put we help our clients to a position of competitive advantage through their talent acquisition strategy, execution and talent management solutions.

London | Gibraltar | Malaga
---
Penny Sommerfeld MCIPD - Managing Director
Email:
penny@elitejobs.eu.com
Tel:
+44 7584433267
LinkedIn:
https://www.linkedin.com/in/pennysommerfeld/
I'm passionate about building high performance workplaces and delivering talent management and acquisition within, and on behalf of, complex technology driven organisations. As Managing Director of Elite for the last decade I have been dedicated to delivering measurable talent success to market leading iGaming and Digital companies across Europe. I have successfully worked within, partnered and supported businesses at all stage of their lifecycle from privately owned Start-Ups to Publically Listed companies.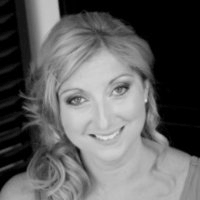 Across contingency recruitment through to design, roll out and application of robust recruitment processes and talent management strategies I have enjoyed providing tailored recruitment and talent solutions to technology driven businesses across Europe including the UK, Gibraltar and Spain.

I qualified as a Chartered Member of CIPD in 2012 and became a qualified Psychometric Assessor in 2014.

I'm passionate about start-ups and have extensive first-hand experience starting a successful business. I'm always keen to share my knowledge and I actively participate in meetups and have publicly delivered presentations and speeches aimed to support digital start-ups in the UK.
Paul Owen FCA - Director of Operations
Email:
paul@elitejobs.eu.com
Tel:
+44 7584 483395
LinkedIn:
https://www.linkedin.com/in/paul-owen-fca-16905115/
I commenced my career in 1999 joining PriceWaterhouseCoopers and qualified as a member of the Institute of Chartered Accountants in England and Wales. After qualifying I spent a decade working within rapidly growing, marketing leading Technology, Online and Digital businesses, holding senior and management level positions. By 2006 I was Group Financial Controller of a recently listed FTSE 100 iGaming company and subsequently spent nearly 10 years working for two leading iGaming companies.
My breadth of professional experience ranges from Public Listed companies to SME's and includes working internationally in Gibraltar as well as the UK. In 2015 I joined Elite as Operations Director, bringing a wealth of Technology, Online, Finance and Digital sector experience and knowledge, as well as extensive experience of recruiting talent and growing teams within technology leading businesses. I am responsible for overseeing Operations as well as developing client relationships and driving Elite's growth into new verticals and territories.
"It is rare to find such a knowledgeable and dedicated iGaming specialist recruiter as Penny. I have enjoyed working with Penny and her company, Elite Recruitment, since 2011 when she placed me into a role and relocated me to Gibraltar. Following my appointment, Penny helped me to recruit a strong team of developers over 4 years in an internal HR capacity during her in house consultancy with William Hill. Her support has continued though Elite Recruitment in more recent years. Her ability to resource high quality, technically brilliant, candidates within a competitive market place across multiple international locations is second to none. She is passionate about her work and delivers results time after time. Her ability to understand the internal requirements of a team within an organisation gives her a unique understanding of the complexities faced when recruiting. Personally she is a joy to work with and is a good problem solver who is always happy to take on a challenge.
If you are looking for a recruiter who truly understands the needs of a technology driven business and is able to deliver high quality candidates I would not hesitate recommending Penny and the services of her company Elite Recruitment "
CTO - iGaming
"Penny has found me some of my best developers. She is quick in understanding the role and providing a list of promising candidates. Her firm's relocation support for candidates is an excellent service that not only benefits candidates but also saves hiring managers and HR departments considerable time and effort. I have full intentions to keep using her services to find me the best talent... "
Software Development Consultant - iGaming
"Penny is a great professional within the gaming industry, she is a hard worker, talented and passionate, she's great. However, what I think her best skill is, is that she takes personal interest in all her clients. She is very human and always helps you, she is not a typical employment agency, she goes further, she will always support you... "
Head of BI - iGaming
"Penelope is a world class recruiter with an established record in the iGaming industry of finding and securing highly talented individuals. Her record is all the more impressive given the challenges involved in recruiting for key roles in Gibraltar.
Professional and detail orientated, I would recommend Penelope to any organisation that is seeking to fill key roles or requires assistance with setting up an internal recruitment function... "
Head of Programme Delivery - iGaming
"Penny is highly professional and a pleasure to work with, she has an uncanny ability to identify high-quality candidates quickly and effectively. Penny is a highly effective communicator and keeps both candidates and hiring managers update throughout the process, a quality that is rare in recruitment today. I have no hesitation in recommending Penny to any organisation or hiring manager... "
Information Technology and Information Security Technology Executive - iGaming
"Penelope was exceptional during the entire process, very proactive and communicative, I would highly recommend Penelope... "
Head of Marketing - iGaming
"Penny is an outstanding technical recruiter who is dedicated to ensuring the recruitment process runs as smoothly as possible.
Penny was always available during the recruitment process and was able to offer valuable advice and support.
She is passionate about technology and really cares about her candidates, even after I had started my new role.
I would not hesitate recommending Penny to any candidate looking for a role or any company looking for a recruiter who is highly ethical and understands their needs... "
Software Craftsman - iGaming
"Penny is a highly professional and ethical resourcing specialist. She has the ability to drive high volumes of assignments whilst retaining the human touch with her stakeholders and candidates. With the drive to in-source recruitment I believe that her skills will be in great demand. I have evaluated her work first hand whilst supporting her to gain Chartered Membership of CIPD. It is a pleasure to work with her! ... "
People Strategist - HR
"Penny is an excellent recruiter knowing both agency and company roles, she accurately understood and delivered on the brief, helping us to build a web analytics team with real broad experience, which was an especially hard task attracting the right talent to Gibraltar... "
Head of Product - iGaming
"Paul helped me to secure a senior role with one of the leading Online Gaming companies in Gibraltar. Paul guided me through the interview process and was able to draw on his previous experience and industry knowledge to offer great insights during the interview stages and also throughout the transition to Gibraltar. His approachable manner and professionalism meant he was always on hand to offer support when needed... "
Trading Analyst - iGaming
"Paul is the most professional recruiter that I have ever met! He helped me with a hiring process for a management role, providing me with resources that helped gain a greater insight into the area. He was always available to me, with no silences in any steps of the process. I would strongly recommend him to anyone who is looking for new work opportunities... "
Country and Marketing Manager - iGaming